plans
Many arrangements of containers are possible; the most basic use one or two 20' containers, side by side or separated, in a rectangular plan that may include covered exterior decking.
The following floor plans use trusses at 4' intervals, supported on beams that are either 16' or 20' apart. Truss length overall, including 4' cantilevered eaves, is 24' or 28'. (NOTE: Requires either 1) shipment in a 40' container or 2) truss is shipped as two or more pieces in a 20' container.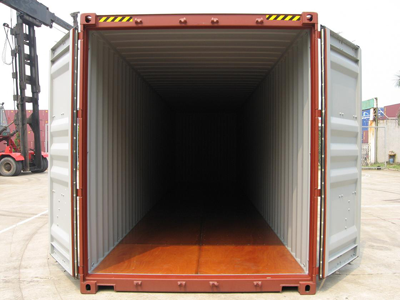 An important consideration about containers, easily overlooked, is how the container doors are to be used? How far can they open? Can they be left open 24/7, yet still closed when needed? Can the doors have windows? Sturdy and weatherproof, doors add structural strength and security when closed, so their removal will be considered a last resort.
6' extension of roof on "High Cube" container